05 Dec

History The Great Teacher.. Reflections on Last Week's Tragedy

…but as a people, we have been tardy. We have been absent! We have not gone to class as we should. It is in the classroom as focused and committed students—as citizens all—that we learn from the truths of history what to EMBRACE from our past and what to ERASE as we build our future together. History lessons will take us beyond the WHO to the WHAT. It is the WHAT that travels from one generation to the next and from one community to the other and from one state to the next and from one person to the other.


History lessons will take us beyond the WHO to the WHAT.
Over the last few days in our country, I have personally been filled with sadness at all the horrific acts of violence that have taken place—lives lost and the sense of community gravely disrupted. We have seen this before. Having grown up in a world where separatism was a way of life and callous acts of violence against citizens had become all too common, I had hoped that by now, under the umbrella of this new millennium, and all it has brought into our lives, we would have taken to heart the great lesson of history —the call to wholeheartedly embrace our shared humanity. History records the pain and travesty suffered when we allow our sense of a "shared humanity" to be trumped by calculated divisiveness. We end up doing insane things. Within the lessons of history are the present implications of conflict from centuries past, the WHATs we need to address, to deal with and come to terms with.

The great lesson of history is the call to embrace our shared humanity.
In our society today, as unique and special as we might seem to ourselves, we are all inter-connected and dependent in some way upon others—others we will never meet, never know or have over for coffee. Who are these others? Where did they come from? What is their story? Though we have a "shared humanity" our stories are different. This is the beauty of our human journey—the stories that define us. History invites us to class where many of these questions are truthfully and plainly answered—assumptions challenged and discoveries heretofore unknown revealed. History lessons help us to understand the consequences we could face when we allow racism, biases and fears to shape the culture we embrace. Growing up on the Mississippi Delta during the era of legal segregation and under the laws of Jim Crow, I clearly understood the system of divisiveness, "them" and "us." So ingrained were the tenants of those teachings, I assumed the system to never change. The system based on skin color as the defining difference between our two communities appeared to be an indelible imprint seared upon our brains—a deep chasm without a bridge.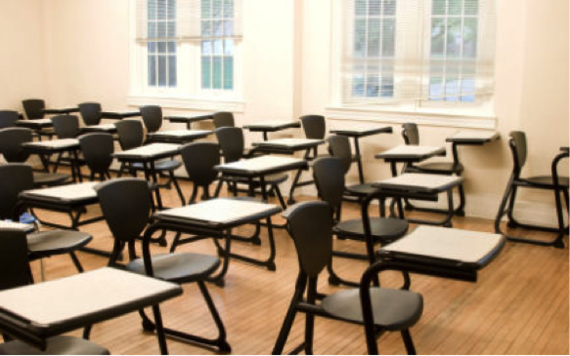 History also says we can… build a Bridge.
Though the positive impact of the Bridge can be seen and felt, the lingering shadows from our tumultuous race/color focused past still follow us. We are still black. We are still white. We are still brown. This is what we have recently witnessed personally and via the news outlets 24/7. It is easy to point to the WHO—getting a person in our viewfinder, rather than going to class to deal with the WHAT—the deep-seated issues of race and place passed along from generation to generation. Because of what is happening in our nation, we can no longer afford to be late or skip class. The lessons to be learned from history are too important to be left to chance. We must be INTENTIONAL! We must take the tests and do the papers. We owe this to the younger generations of Americans and to the AMERICA we all wish to see.
HOPE still shows up. This was really brought home to me when I attended a recent GLOBAL MINDED Conference in Denver, Colorado. The founding team of GlobalMindED was INTENTIONAL in approach to bring all AMERICA to the table. It was perhaps the most diverse group of attendees I had witnessed at a conference, all singularly focused to look at and discuss issues that would deal with the WHATs in our society that could weigh heavy upon the minds of first/year, first/generation students—minimizing their potential. Moving forward with the intent of leaving no one behind is GLOBAL MINDED contribution to continue building the Bridge we so desperately need. At GLOBAL MINDED we were in class.
The lessons to be learned from history are too important to be left to chance.
History records our missteps. History calls in question lies paraded as truth. History tells us the names and the humanity of those who valued integrity over deceit. History tells us the truth of our human journey. History teaches us what happens when we view those around us through the lens of our fears and biases. History also reveals the bravery of multiple others who passed our way before the Bridge was finished. The lessons of history remembered and embraced, beckons us to discover, become and share our better selves. Our need to be ONE NATION is more important now than ever before. Remember 9-11.
Our need to be ONE NATION is more important now than ever before.
It is in the honest embracing of others that we truly discover our own humanity. During 9-11, for a brief moment in time, we were all defined as Americans. And during that tragic event, we discovered ourselves…and our capability to be unselfish for others regardless of the skin they wore that on a clear day would have sought to divide us from each other. On 9-11, on the streets of New York City, OUR SHARED HUMANITY trumped all the cultural divisiveness we may have embraced when the skies were clear. This is a history lesson not to be archived in steel, glass and stone that reaches for the sky, but lessons to be learned on the streets where we live and passed along at every chance given. AMERICA, the bell is still ringing. Let's go to class together—wherever those opportunities present themselves.